Mill Bluff and Buckhorn
Took another quick trip this week to Mill Bluff and Buckhorn State Parks. Read a little on HDR and artistic photos and decided to try my hand. Here's a photo with color tones at Mill Bluff: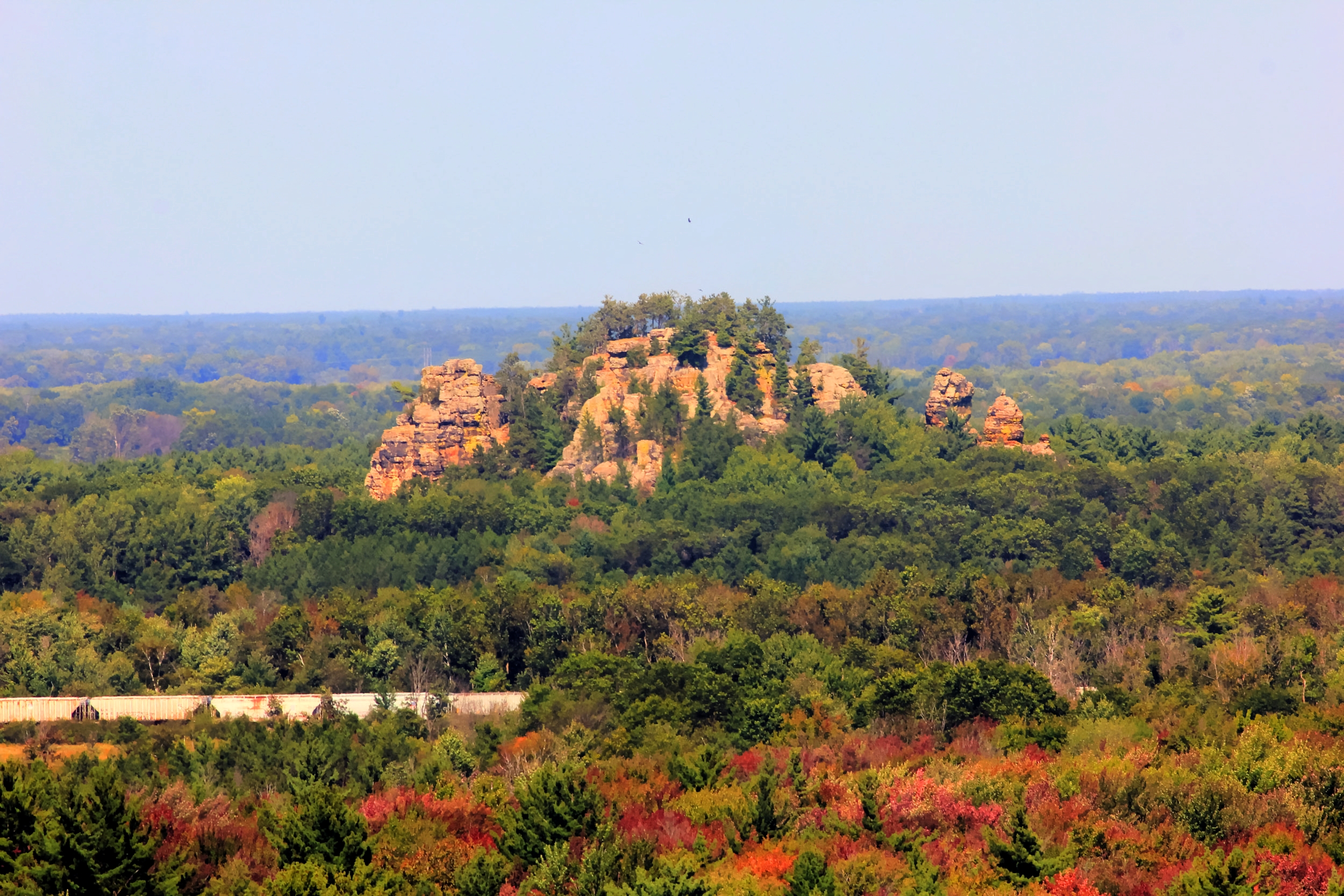 The change in color tones really brings out the bluff and the early autumn colors. Here's a more artistic rendition with accented tones from Buckhorn near sunset:
Merging a few shots into an HDR and pushing the red and yellow tones really helps for sunset pictures.
Goodfreephotos.com is the one stop goto place for Camera news, free photos, and finding great video content for your project or assignment. We have quality photos of people, landscape, landmarks, events, countries, wildlife, animals, and other subjects. We will find a photo you request if within reason.