St. Louis
Finally went downtown today and got pictures of the River Area and the Arch in St. Louis today. The view from the top of the Arch was great like in this shot: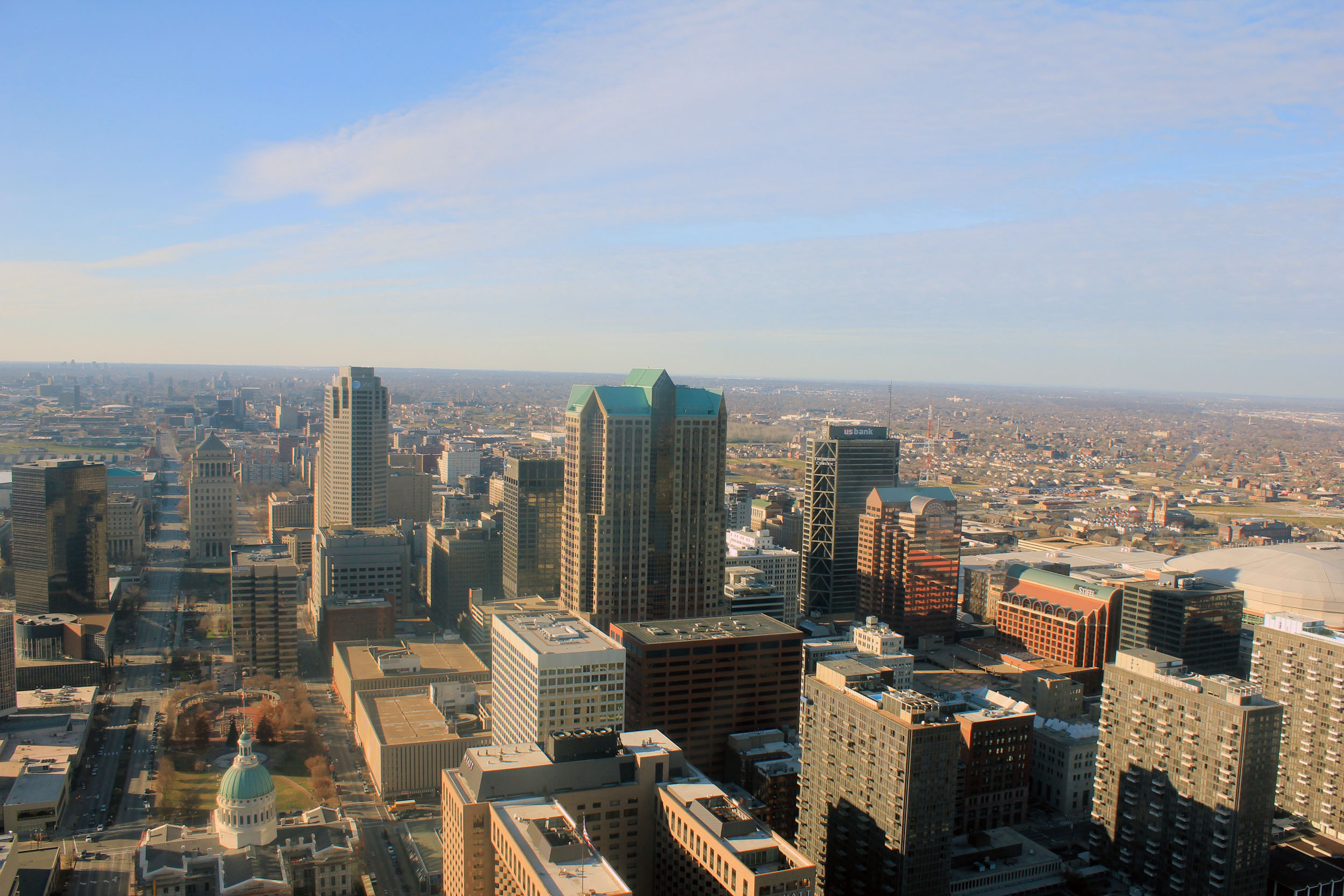 Of course it gets a little hazy in the distance like with almost all city photos because of the slight amounts of dust and smog there is in the air but overall its a good quality shot. You can get them to look good after you adjust the contrast, levels, and colors in photoshop. I also got a few good shots of the arch from different angles and many shots of Washington University in St. Louis and the Forest Park Area. It was a good day overall. Heading back to Madison via Purdue Tomorrow so I may grab a few photos of the campus there on the way.
Goodfreephotos.com is the one stop goto place for Camera news, free photos, and finding great video content for your project or assignment. We have quality photos of people, landscape, landmarks, events, countries, wildlife, animals, and other subjects. We will find a photo you request if within reason.