More on the Ingraham Trail
The Ingraham Trail is 70km long and has many scenic spots. The two I want to discuss are Prelude Lake and Cameron Falls. Prelude Lake is a large lake that is still frozen at the end of may and has great overlooks from the nature trail.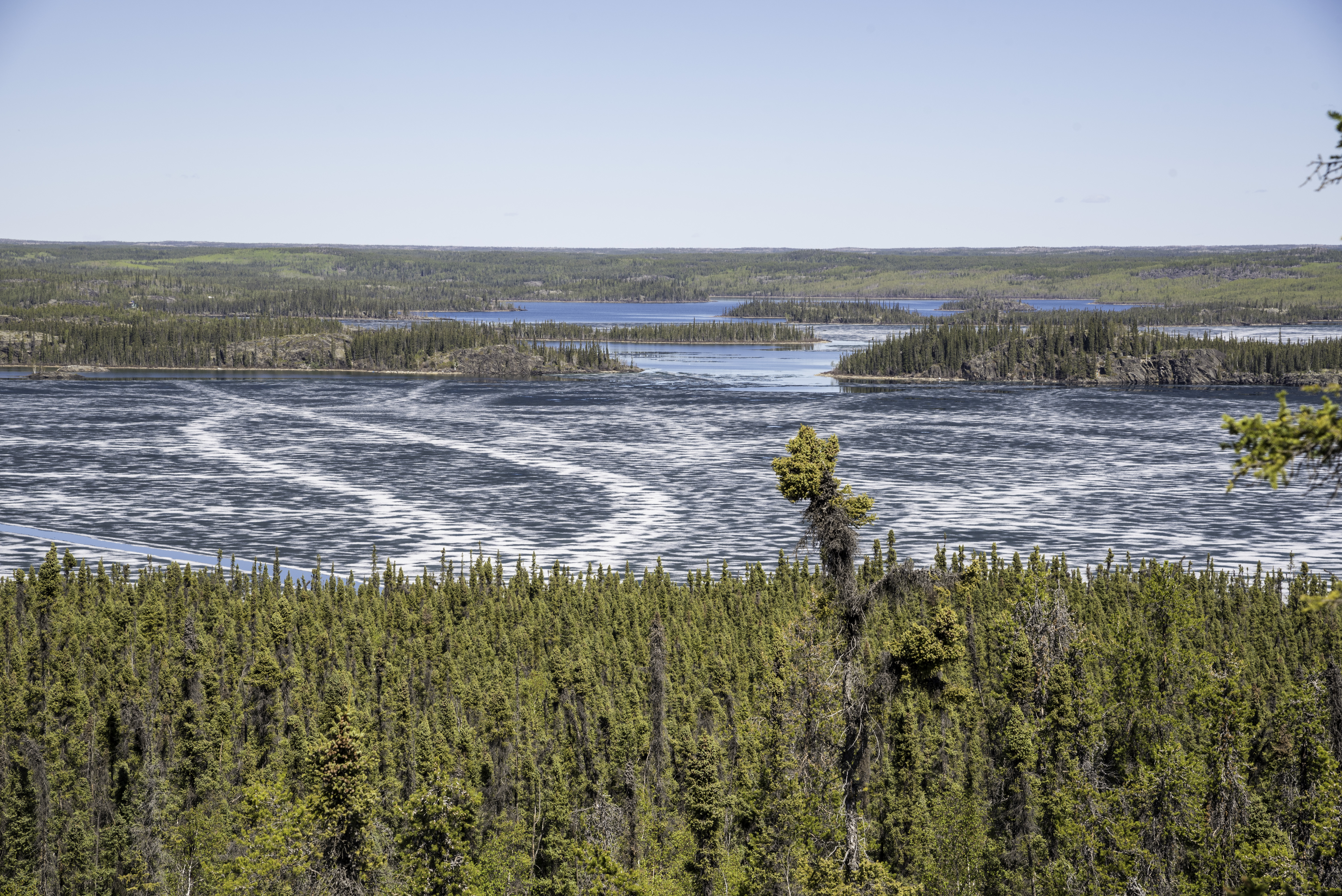 Cameron Falls is the feature of the trail I think, the cascading falls are a beautiful sight. You can go off trail and get a full front shot from a rock.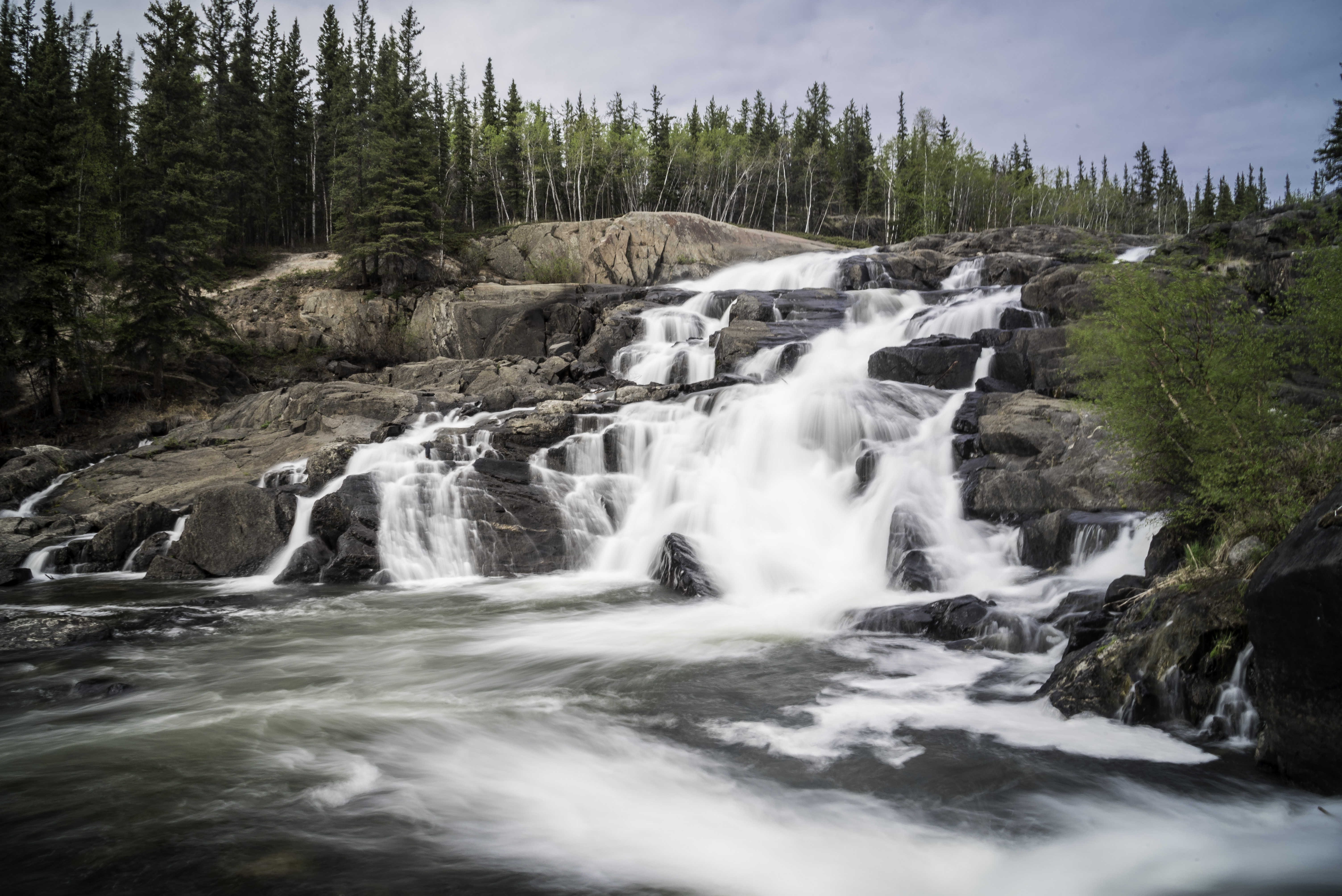 The road is paved until Cameron Falls and then its chipped until Reid Lake and Gravel until the end at Tibbit Lake. There's not much at Tibbit lake unless you are fishing. There's also a good hiking trail up a rock hill at Vee lake towards the end, its not marked well.